COLA
Covered outdoor learning areas provide an all weather solution and protection from the sun's harmful UV rays. They provide a cost effective solution allowing schools and facilities to increase their teaching or play space areas.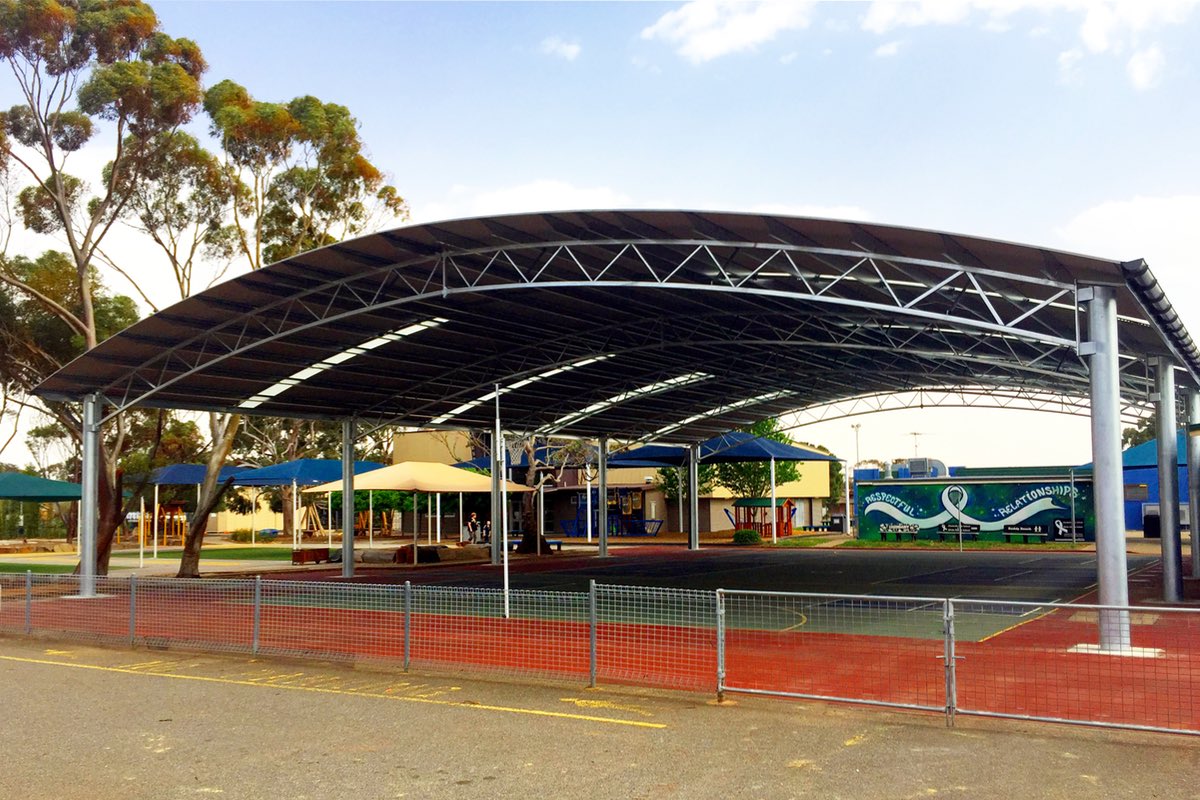 Cola structures feature wide spans and column spacings making them perfect to cover large areas such as basketball and tennis courts. Design elements include curved or gable roof lines, roof overhangs, varying heights, end and side screening and even colour options.
Talk to us about tailoring an engineered solution to suit your available space.
Typical applications
School outdoor areas, basketball court covers and sporting facilities
Key design advantages
Covers large spans cost effectively and provides a permanent waterproof solution
Brochure
Download brochure here.