The Bend Cantilevers
Weathersafe took The Grandstand Experience to new heights, providing an undercover viewing area of 67m by 5.8m with unobstructed view of exhilarating motorsports races.
We are proud of our collaboration with The Bend that now stands as one of the best motorsport facilities in the southern hemisphere.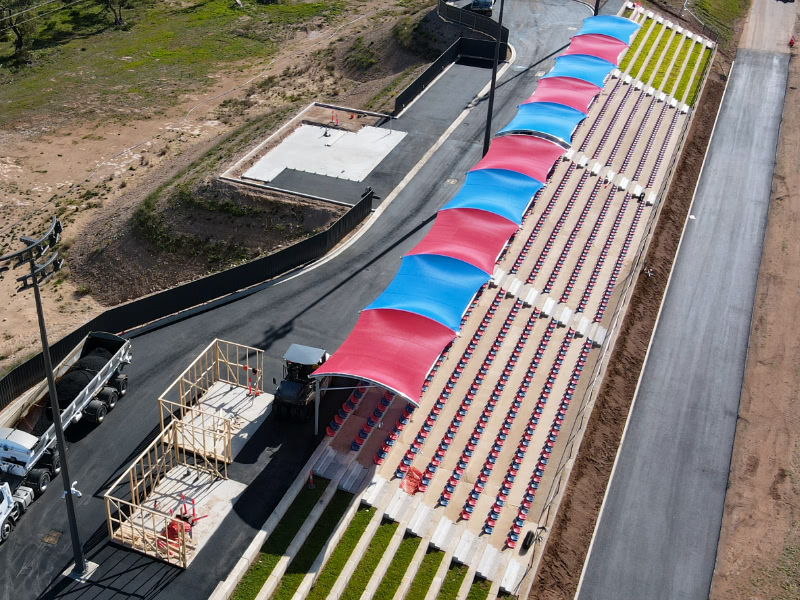 Weathersafe Shades custom designed two cantilevered shade structures for the motorsports venue, creating a comfortable and enjoyable experience for fans under the blazing sun. Shaded seats provide relief from the Australian sun, ensuring comfort and allowing fans to fully enjoy thrilling motorsports races.
To see what's on at The Bend this season, use the interactive calendar here.
Photo Credit: The Bend
Client: The Bend – Tailem Bend Mortorsports Park
Structure type: Cantilever Shade Structures
Completion: June 2023
Location: Tailem Bend, South Australia
Industry: Hospitality, Events