Suneden School
Suneden School approached Weathersafe to custom design an Outdoor Shelter to cover four school buses.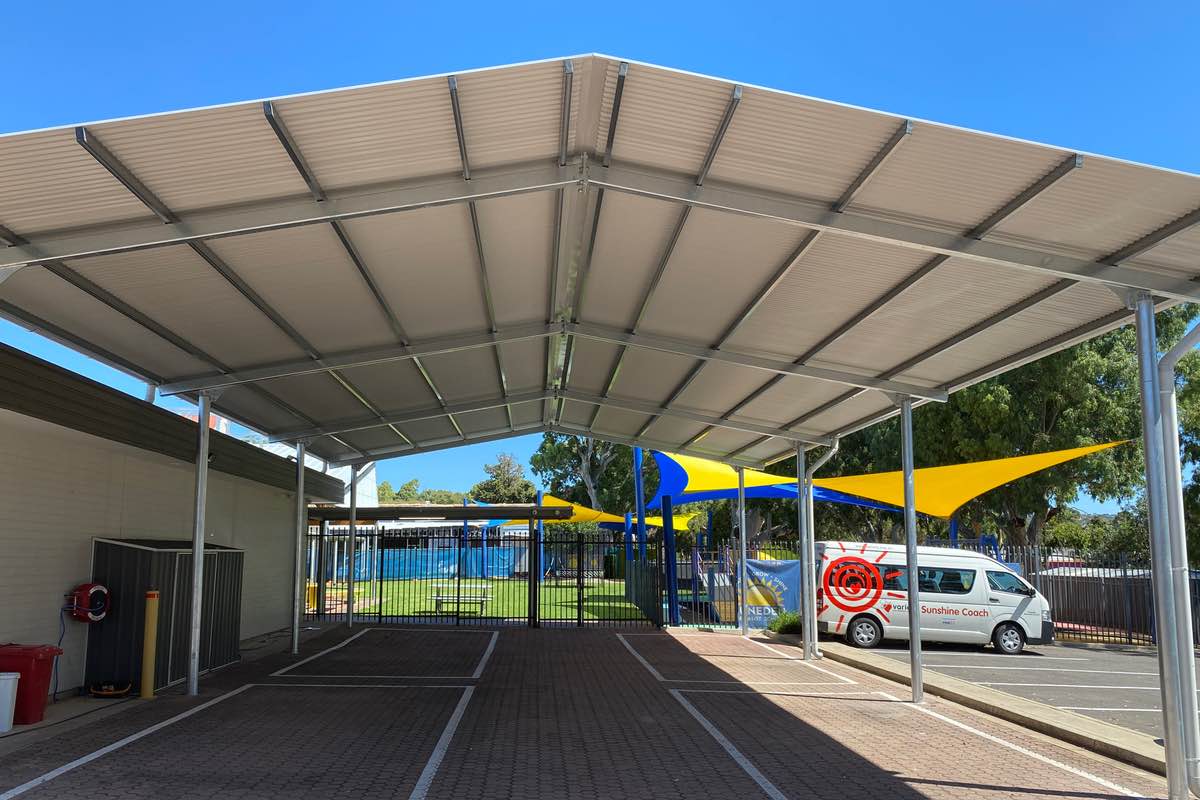 After conducting a site inspection and discussing the project with the School Facilities Manager, Weathersafe presented several design options that would take existing buildings to new heights, providing a column free internal space while sheltering buses and students from the weather elements.
The School selected a 18m x 10.7m Gable Steel Structure with simple lines to provide a modern feel for the area. Weathersafe completed the construction in January 2023, right before the start of School!
Client: Suneden School
Structure type: School Bus Shelter
Completion:January 2023
Location: Mitchell Park, South Australia
Industry: Education