Stansbury Caravan Park
Looking for a simple way to improve your guests experience and create a safer, cooler and more comfortable area for families?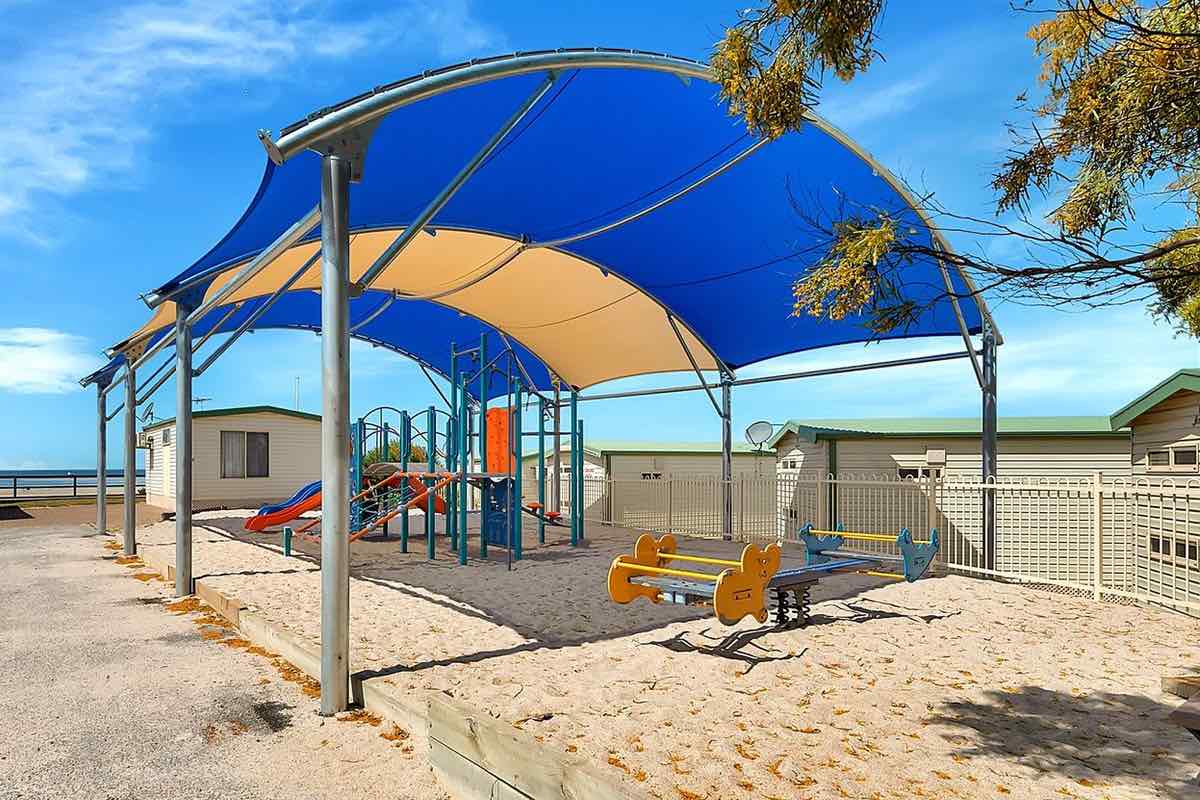 Stansbury Caravan Park has taken action to improve the stay of holiday makers by installing a Barrel Vault Structure over their playspace. Weathersafe coordinated the whole project from concept to construction for the local Progress Association.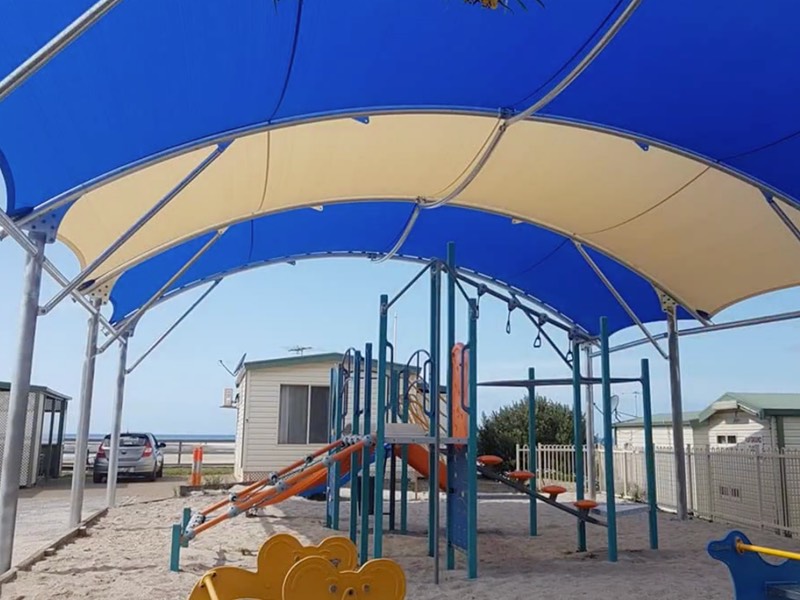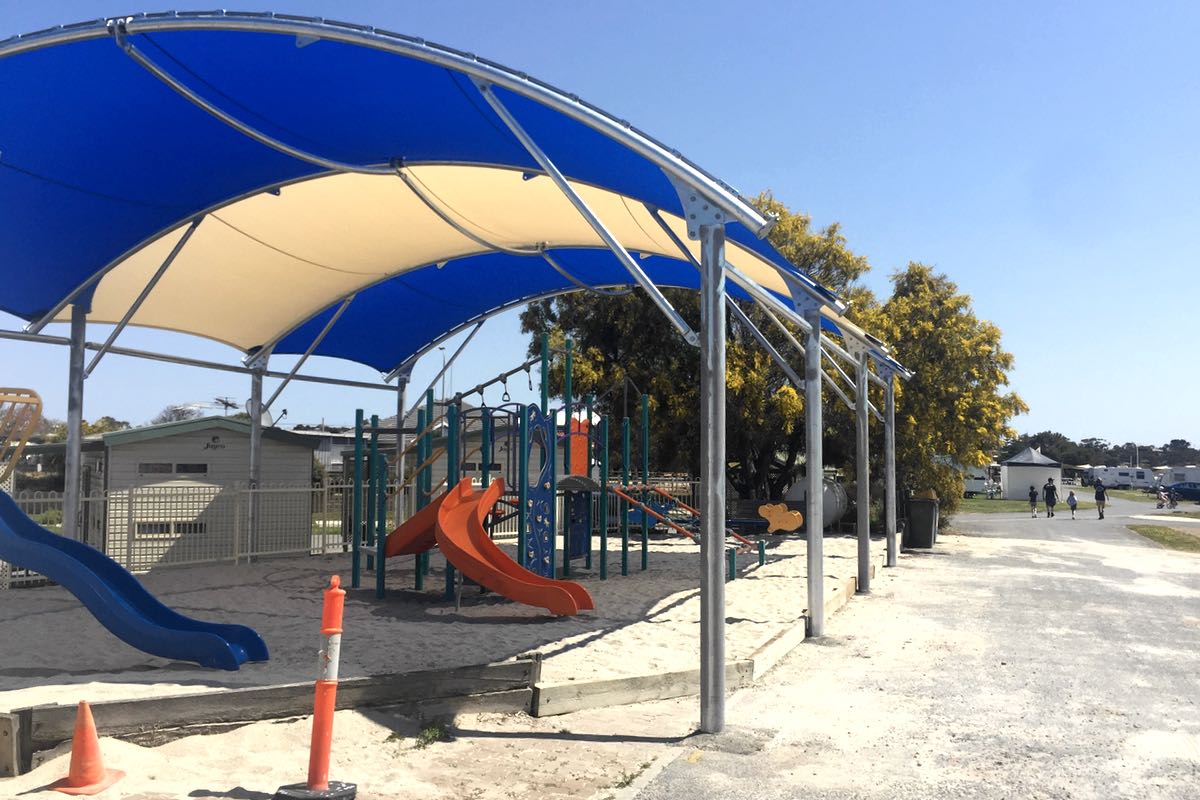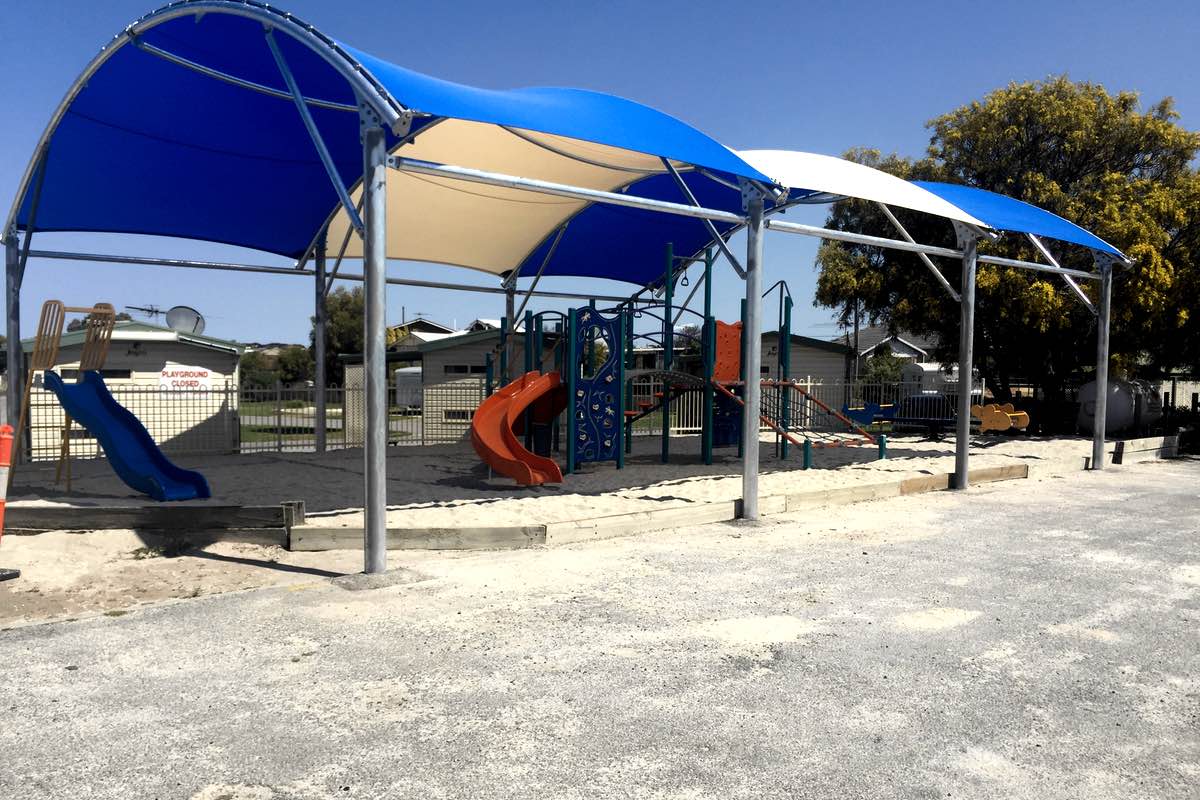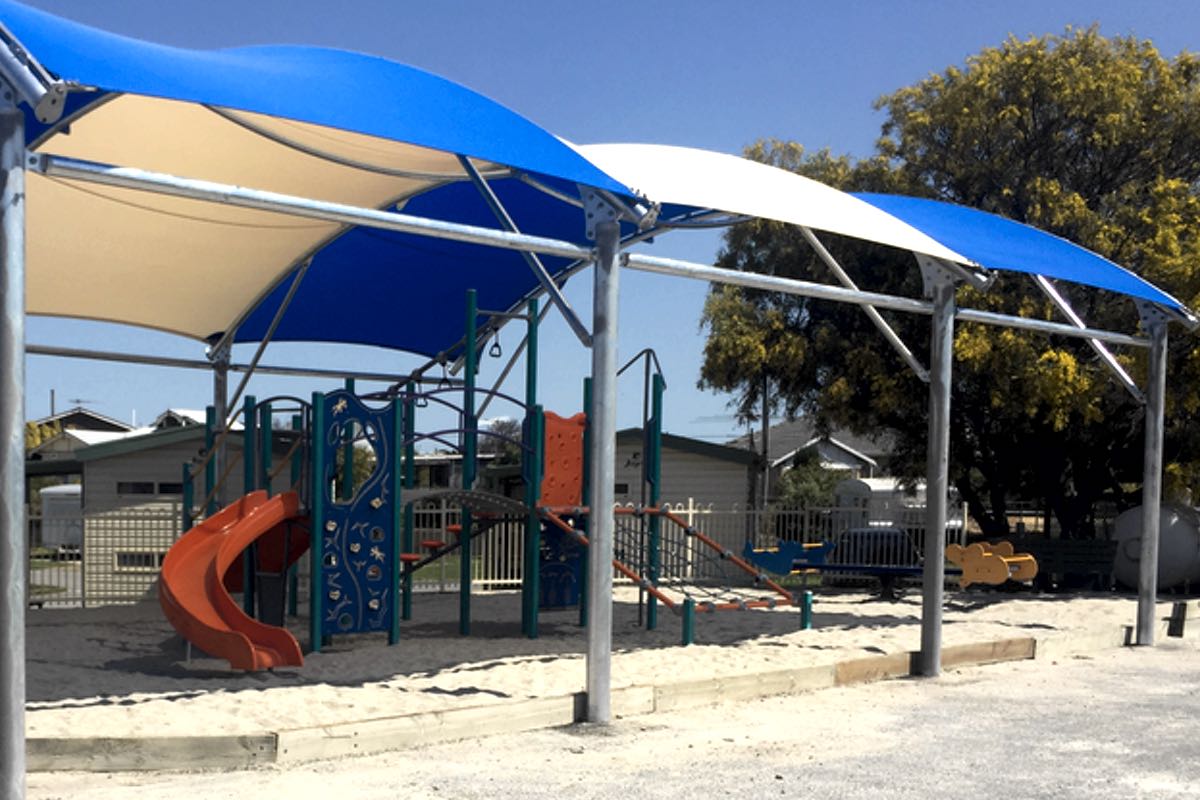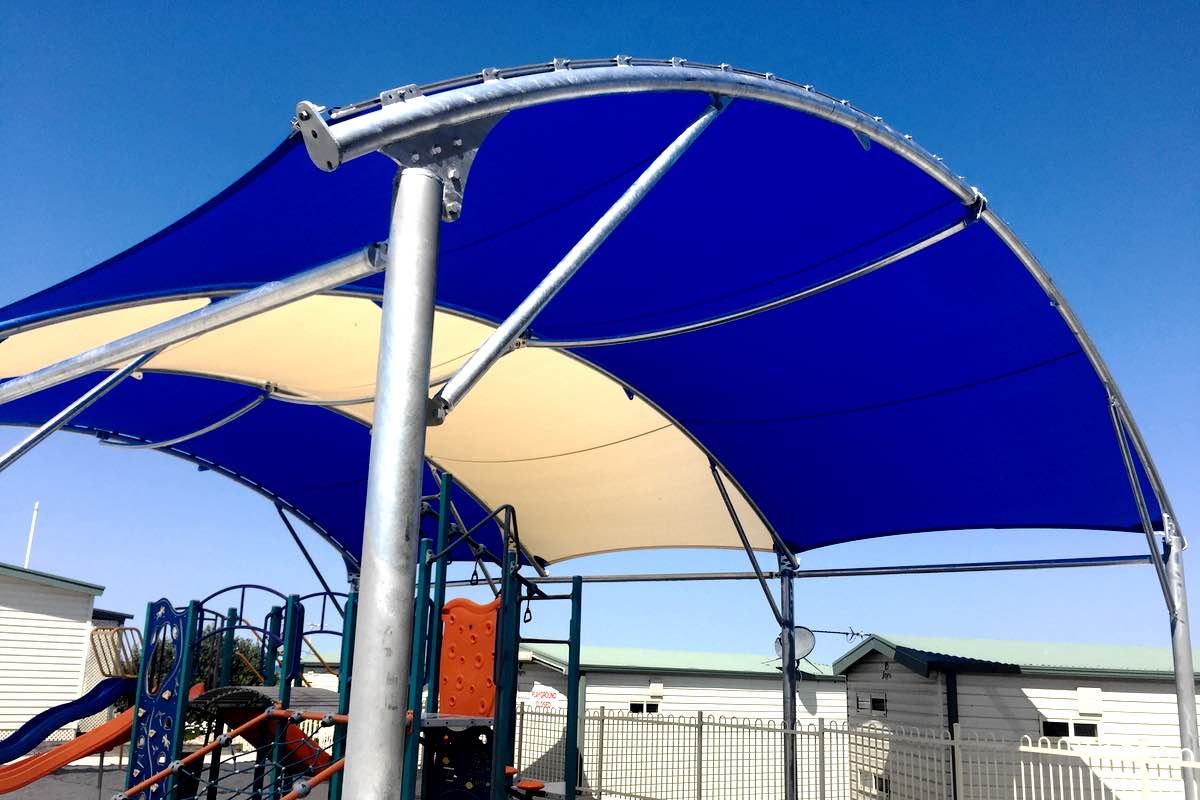 Client: Stansbury Progress Association
Structure type: Barrel vault shade structure
Completion: September 2019
Location: Stansbury Caravan Park, Yorke Peninsula SA
Industry: Hospitality