Mortlock Reserve
Local councils are taking proactive steps to improve their playgrounds by installing shade structures like this framed shade structure provided by Weathersafe. The Mortlock Reserve Playground in Colonel Light Gardens is a prime example of a local council's commitment to enhancing the community's recreational spaces.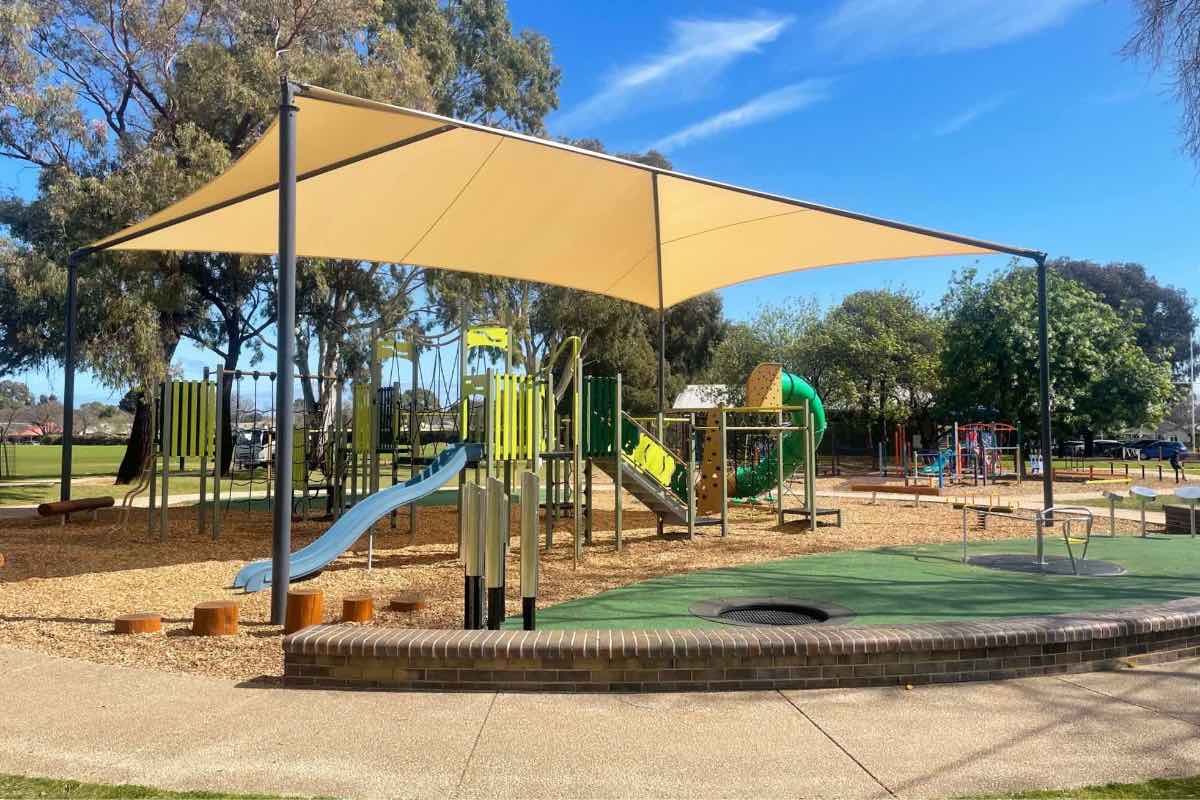 The playground is not only a hub for children's play but also a gathering place for families. To make this outdoor area more inviting and functional, the City of Mitcham decided to invest in a new framed shade structure.
Weathersafe Framed Shade Structures are designed to provide shelter from the sun's harsh UV rays, creating a comfortable and safe environment for children and families to enjoy. These structures are not only practical but also aesthetically pleasing, seamlessly blending into the landscape while ensuring the well-being of park-goers.
Client: City of Mictham
Structure type: Framed shade structure
Completion: August 2023
Location: Mortlock Reserve, Colonel Light Gardens SA
Industry: Government, Council