Miltaburra Area School
To celebrate outdoor learning and the recent addition of a Weathersafe waterproof shelter, Miltaburra Area School recently hosted a day outside the classroom. The parents and local community came together to celebrate the opening of the newly upgraded facilities.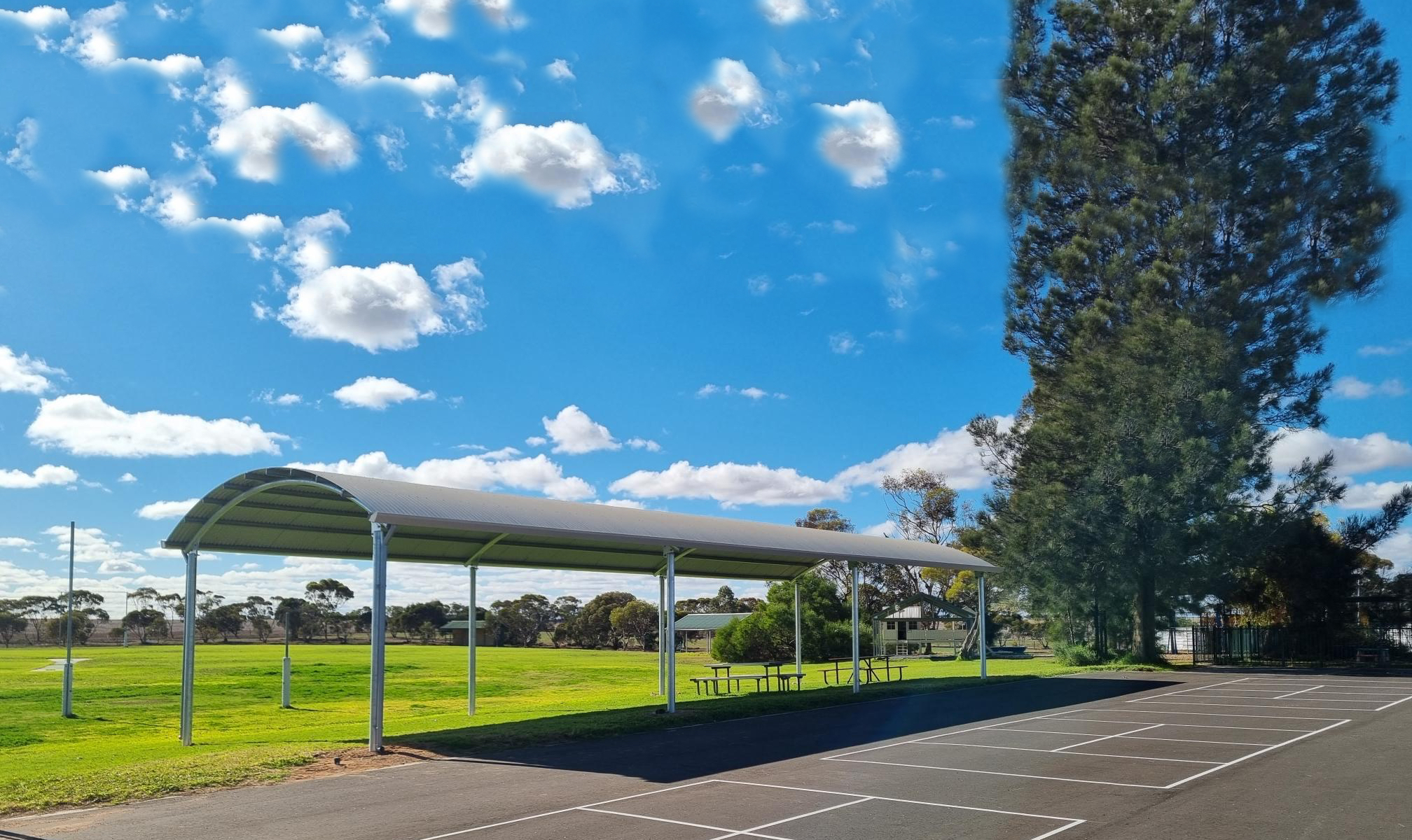 A new shade structure will provide shade to children for lunch breaks, and for spectators to watch sports on the school oval.
The upgrades create a safer and more enjoyable play area for our students, as well as a pleasant shaded area that children, parents and staff can use.
Karen Stokes, Miltaburra Area School Principal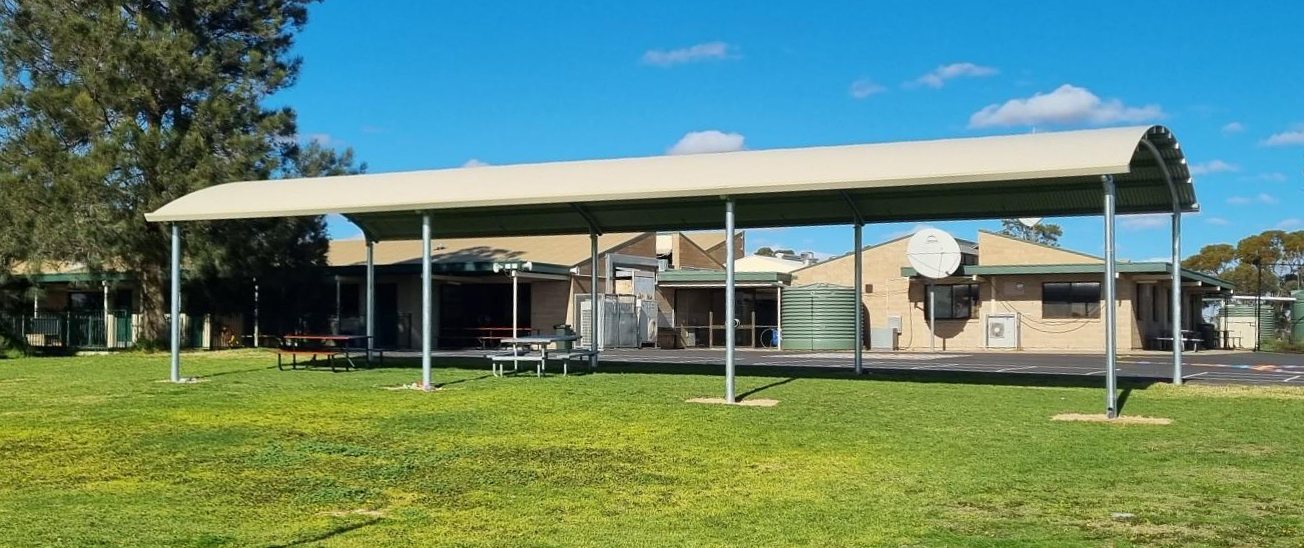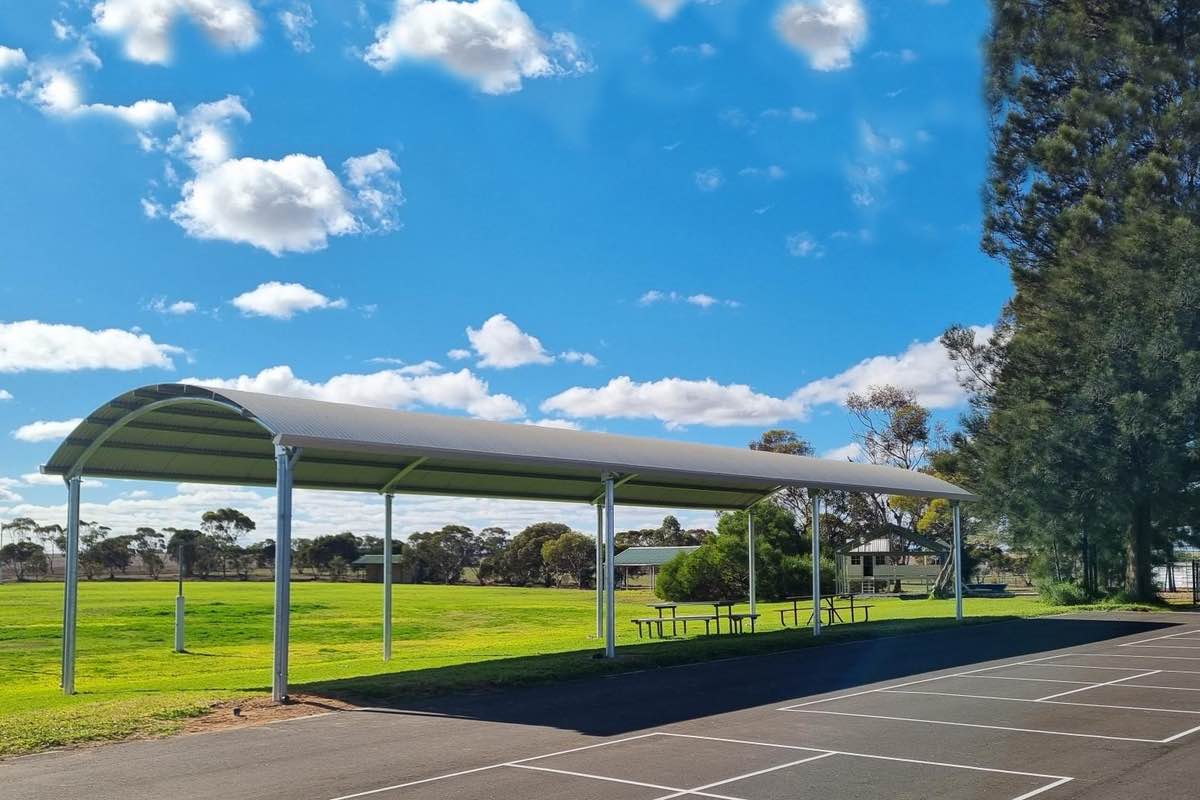 Client: Department of Infrastructure
Structure type: Outdoor Shelter/Learning Area - COLA Structure
Completion:June 2021
Location: Miltaburra Area School, South Australia
Industry: Education, Facility Management Services