Highgate School COLA
Weathersafe completed the architectural design, engineering solutions and construction of a new Covered Outdoor Learning Area at Highgate Primary School.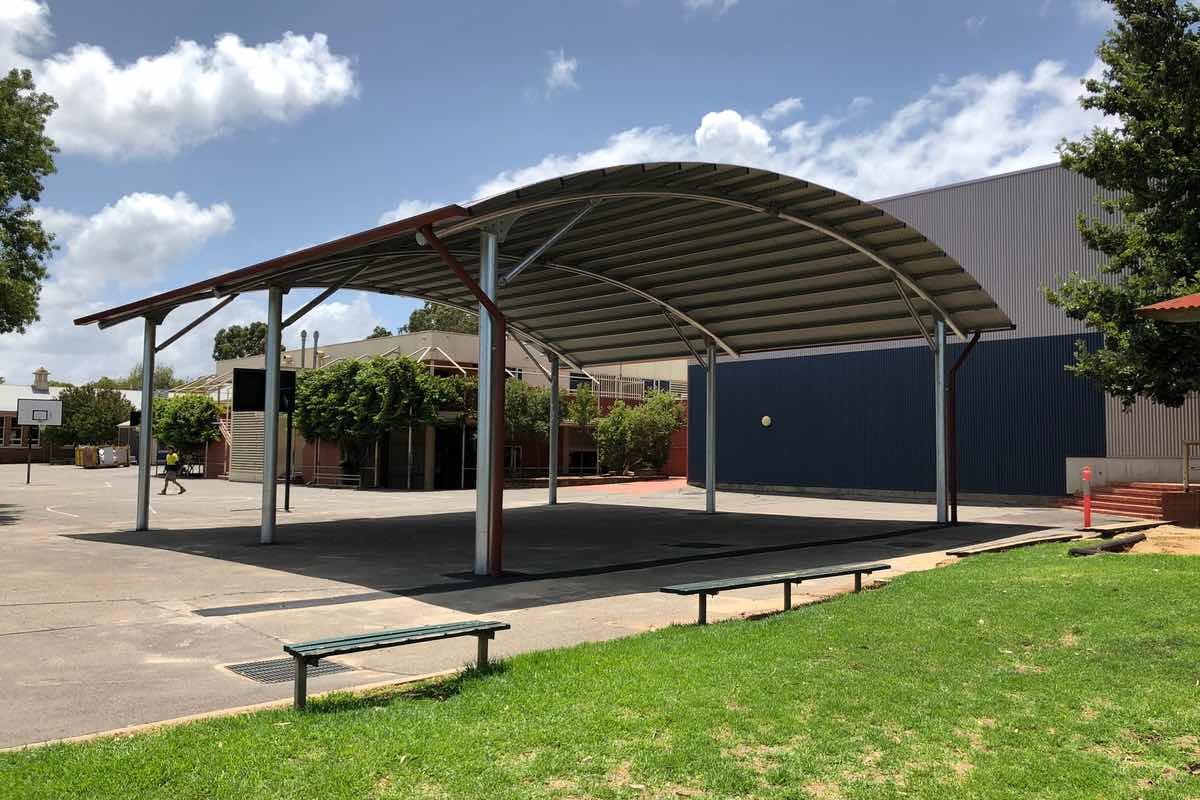 This 13m x 14m COLA structure is a great addition of extra learning space for students and teachers, allowing the school to make a better use of the outdoor space all year round.
This style of structure is particularly suited to Education Facilities wishing to create an extremely usable outdoor play area and can be tailored to suit any need.
Client: Spotless
Structure type: Outdoor learning structure - Cola Structure
Completion: January 2020
Location: Highgate School SA
Industry: Education, Government