Elizabeth Vale School
New Outdoor Learning Area designed, supplied and installed by our Team. Weathersafe is proud to be playing its part in the expansion of Elizabeth Vale Primary School.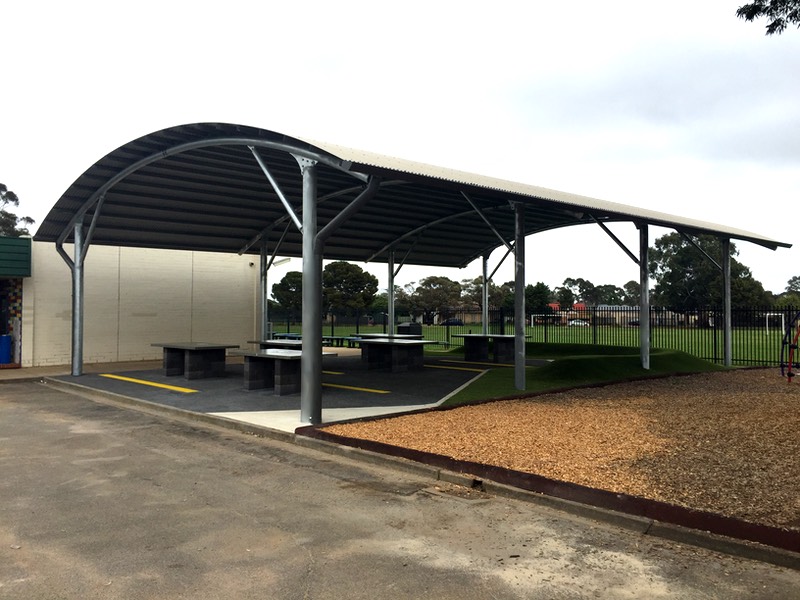 This is the second outdoor learning structure we have built for the school, providing rain and sun protection over a high traffic area. We are focused on delivering next generation outdoor structures in partnership with Education Professionals, Spotless and Government Agencies.
Client: Spotless
Structure type: Covered Outdoor Learning Area
Completion: August 2019
Location: Elizabeth Vale Primary School SA
Industry: Education