Adelaide Parklands
The surrounding parklands of Adelaide have so many great spaces for residents to relax. Over the years, it also became a popular destination for families to meet up.
Weathersafe were chosen by the City of Adelaide to design and build colourful Shade Sail Structures over two South Terrace Playgrounds.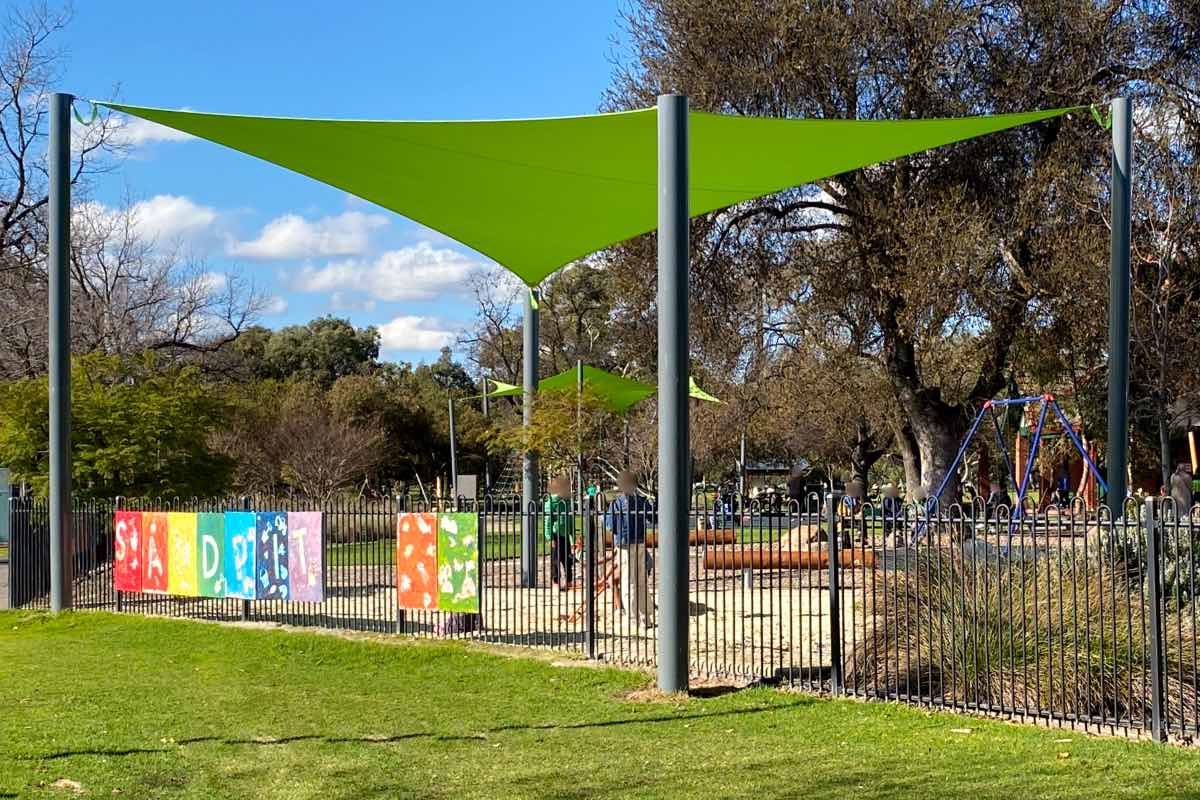 With the warmer days coming up, families will be able to enjoy hours of fun and play without worrying about sunburns or overheating. By providing quality shades in outdoor spaces, the Council preserves the wellbeing of the community.
Client: City of Adelaide
Structure type: Shade sail structure
Completion: June 2023
Location: Park 20 and Park 21W, Adelaide Parklands, South Australia
Industry: Government, Council